Oras has taken an effort to answer to the needs of the mobile work of the installers with a mobile solution. The Mobile Product Information (MPI) is offering a handy user interface to different kind of product information.
The MPI offers information such as
Images

I

nstallation

and maintenance guide

s

Datasheets

S

pare part information

Quick access to product page
Additionally, more generic information, such as cleaning instructions and Oras Group warranty information, is available through the new solution.
Developed together with customers
During the development, the MPI has been introduced to various visitor groups, receiving encouraging feedback – both concerning the contents and the ease of use. MPI is accessed simply from the QR-code from the label of the product package. Our installer customers have regarded the solution easy and intuitive to use as the QR-code can be scanned with the camera of the mobile device.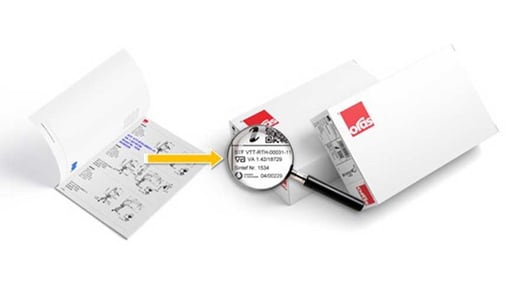 In some of the devices, a separate QR-code reader might be needed (available free of charge from the application stores). By default, the MPI opens in the selected language of the device, however all languages used in our markets are available through the language selection menu.
Tips for using MPI
Share the product information easily with

the customer
Under the product picture you find icons for WhatsApp and email – by using this sharing functionality you can share the link to the product for your customer – no more calls asking the product number of the faucet installed!
Give

additional guidance on how to keep the faucet visually appealing

and functional

for

the

years to come
Instruct your customer to take a look on our cleaning videos – there are e.g. practical tips on how to keep the faucet sparkling clean and in good shape for years to come. Make also sure that your customer knows that commonly used cleaning sprays can cause damage to the faucet if sprayed directly onto the surface – always instruct to spray the cleaning detergent to a cloth before applying it to the faucet.
Other updates to product labels
While adding the QR-code to the label of the products, it felt natural to improve the look of the label in other ways as well. Therefore, in future, you can find the approvals of the product directly on the label. The first products with the new labels and QR-codes are reaching the markets during the first half of 2020.
While waiting the new packages to reach the market – feel free to scan the QR-code below to get yourself on board already now!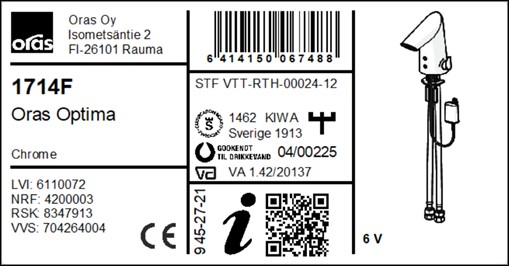 If you wish to have quick access to relevant product information already, you can visit the MPI site below.