There are lots of interior tips and trends you can apply in your home, but some little changes make a bigger difference than others. Upgrading your faucets in the bathroom or kitchen can give the room a completely new look, as well as altering the way in which you use it. Here's a summary of our novelties from 2018.
Oras Inspera – personalise your home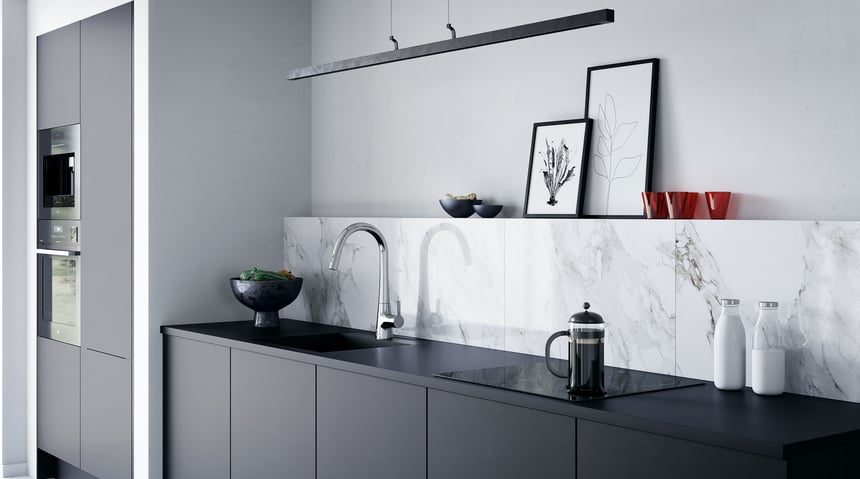 Last autumn saw the launch of Oras' new Oras Inspera collection, a unique series of faucets combining design and functionality. This collection, comprising modern taps for bathroom and kitchen use, is designed to help you personalise your home – while also giving you all the practical functions you need for a modern lifestyle.
Oras Optima – the faucet to revolutionise your kitchen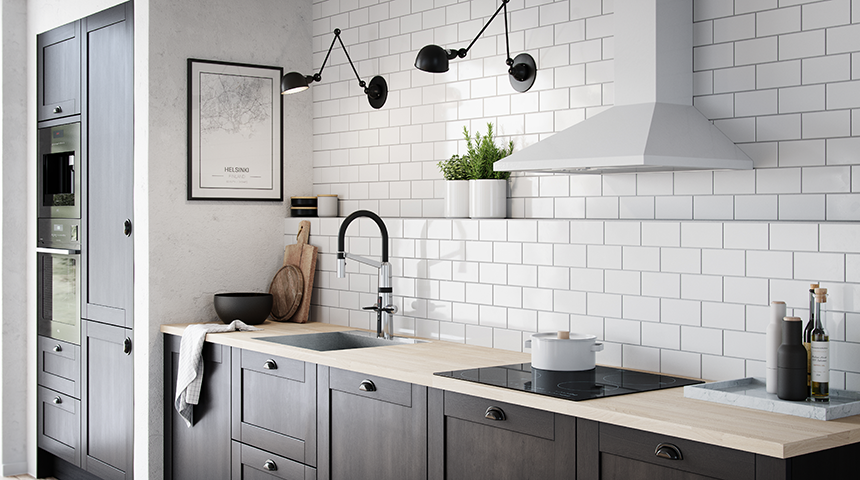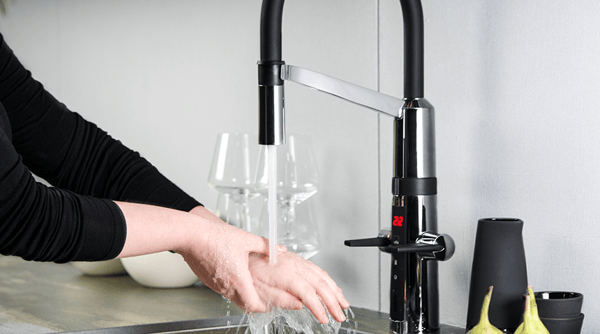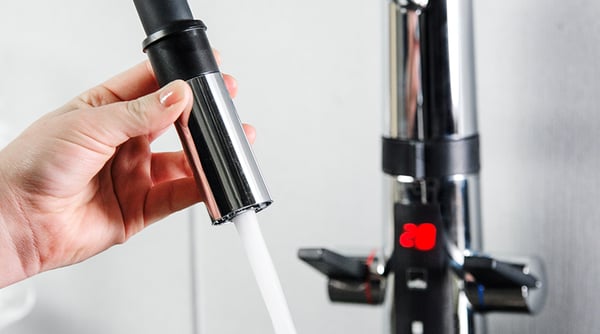 Oras Optima kitchen faucet is a hybrid model – it comes with both touchless technology and manual operation. Touchless faucets for kitchen use are a revolutionary concept. Having to turn your faucets on with greasy, dirty hands is a thing of the past. These faucets come with a flexible high spout that swivels and two jet functions/ spray options. They also come with a temperature display and a warning indicator to let you know when the water is getting too hot. This product is also beautiful to look at, with a cool industrial design.
Why you should consider touchless:
In the old days, touchless faucets were only found in public areas such as airports, hospitals and commercial kitchens, but nowadays it's becoming more and more common to install beautiful, touchless faucets in private homes.
Touchless faucets help to significantly reduce the spread of bacteria in the kitchen. For instance, there may be more bacteria on your average chopping board than you'd find on a toilet seat.
Touchless faucets also save lots of water – good for you, good for the environment.
ALESSI Swan by Oras – an exclusive design partnership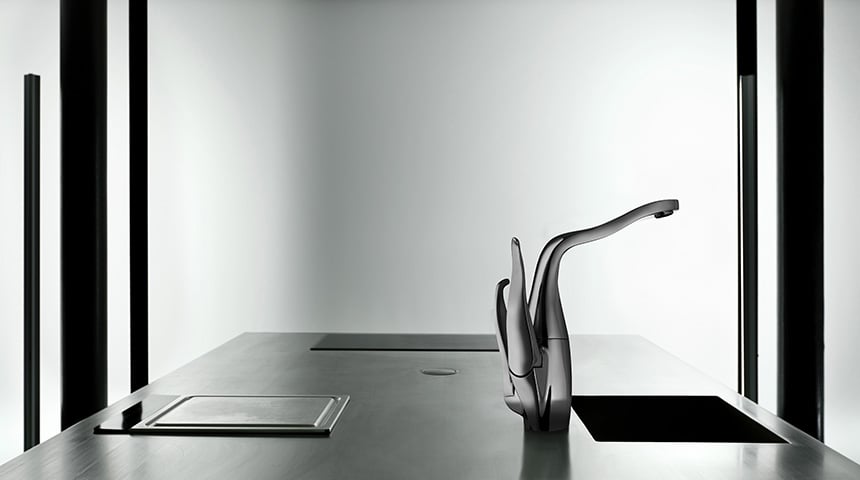 The ALESSI Swan by Oras kitchen faucet is the result of a partnership between Italian designer brand Alessi and Oras. ALESSI Swan by Oras is designed by Mario Trimarchi and is shaped like a swan. The shape also changes as you turn the faucet on and off, automatically making this a truly eye-catching element in your kitchen.
This faucet comes equipped with a range of functional solutions that are ideal for the modern kitchen, such as a hot water warning indicator and a smart, electronic dishwasher valve and remote-controlled push button for turning the water on and off.
A beautiful, eco-friendly alternative for your bathroom
Just like the kitchen, the bathroom is at the heart of any home. This is where we start and end the day. That's why it's important to have this room designed just the way you want it, with well-being and functionality in mind. The new Oras Inspera collection offers both elegantly designed single-lever faucets and touchless faucets for bathroom use. A touchless faucet in the home is an eco-friendly alternative that saves both water and energy, as well as being extremely hygienic.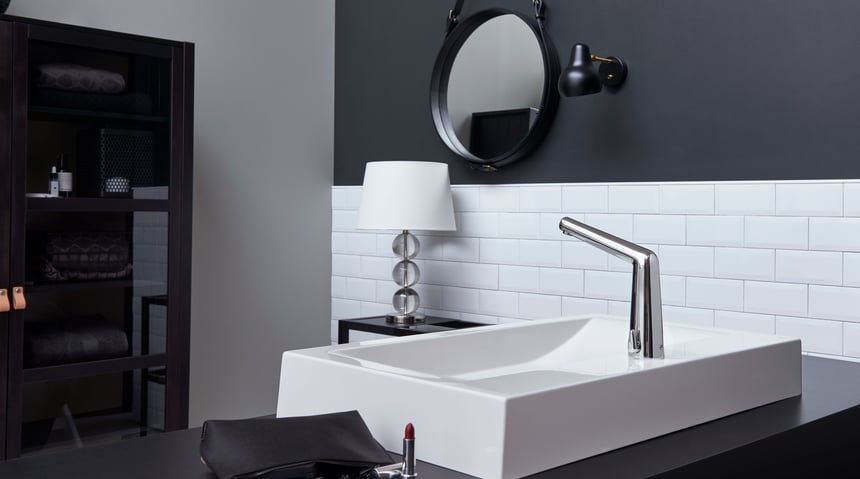 The exclusive rose gold bathroom faucet with the fascinating Mikado® spray, which is both beautiful to look at and easy to use, is very much the highlight of the Oras Inspera product range. The Mikado spray is also available to one of the touchless faucet models, turning the water stream into a little work of art.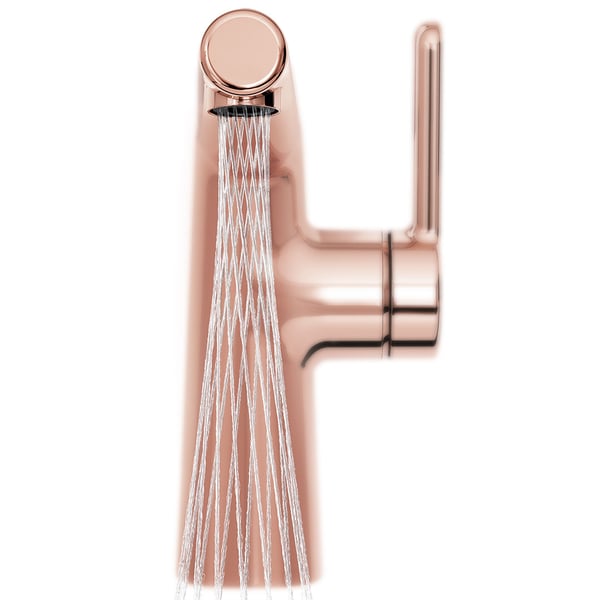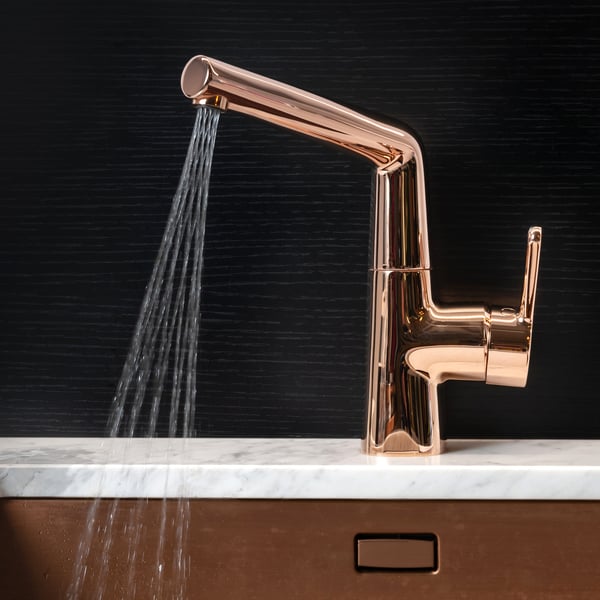 Oras Esteta Wellfit – the ultimate shower experience, designed for your bathroom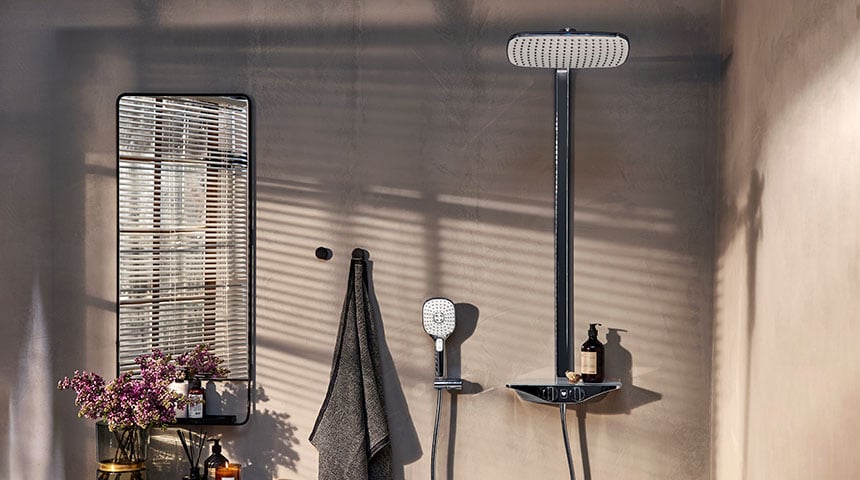 Oras Esteta Wellfit is a new shower system combining modern, elegant design with professional well-being functions such as hot and cold water treatment. The technology is based on a type of hydrotherapy that involves treating the body with alternating hot and cold water in a variety of sequences. There are three different programmes to choose from – Recover, Relax and Reload – simply by pressing a button on the handheld shower. The large shower head envelops you in a gentle, natural rain.
Find out more at www.oras.com.
Latest articles